Dancing Lives


27 min. (2013)

Seattle is home to one of the country's most vibrant, non-competitive social dance communities. Unlike the competitive tradition where value is placed on winning the bronze, silver and gold, this community celebrates connection between partners, fun and community.

Dancing Lives captures the stories of those who stepped up and onto a dance floor, overcoming their fears and discovering the joys of dance. Part history and part manifesto, the film offers an intimate glimpse into the life-affirming mystery of partner dancing, when dancers, motion and music meet.

The film features interviews with Richard Powers and Angela Amarillas, Walter Dill, Jodi Fleischman, Fred Davis and several others. Music by the Valse Cafe Orchestra and KGB.

World Premiere: Seattle True Independent Film Festival, May 2013
Broadcast Premiere: Seattle Channel, May 30, 2013

---
Everett DuPen: Sculptor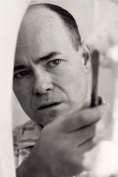 30 min. (2007)

"an unvarnished look at the artist's life" - Gary Faigin,
art critic

World Premiere: Seattle International Film Festival, May 2007; Broadcast on the Seattle Channel, August 6, 2007; Broadcast on the Emmy Award-winning series About Us on KCTS television

Everett DuPen (1912-2005) taught art for decades at the University of Washington. He raised a family and produced hundreds of sculptures and drawings during his career.

The half-hour portrait takes an unflinching look at the artist, his conflicts and his creative process. Featuring interviews with DuPen, his family, fellow artists (Phillip Levine, Mike Magrath, Georgia Gerber and Norm Taylor) and sociologists Gladys and Kurt Lang, the film explores the challenges of an artist's life. Music performed by Seattle concert pianist, Joyce Gibb.

---
Fishermen's Terminal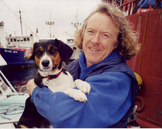 58 min. (2005)

Seattle's Fishermen's Terminal has been the traditional home of the North Pacific Fishing Fleet for nearly a century, but in 2001, the Port of Seattle announced it would open this maritime industrial facility to pleasure boats and yacht moorage.

A handful of small-boat commercial fishermen, led by fisher and anthropology teacher, Pete Knutson, decided to fight.

Four years in the making, Fishermen's Terminal takes an unflinching look at the obstacles facing the small boat fleet, and at the public agency that controls most of Seattle's waterfront.

"Fishermen's Terminal is a fascinating glimpse of a rare American scene, a compelling story of the struggle of those heroes of the nation - the fishermen of the Pacific Coast - against the invasion of their lives and livelihood by upper-class America."
- Howard Zinn, historian

Runner-Up for Best Documentary, "Golden Space Needle Award"
Seattle International Film Festival
2005 Seattle Weekly, "Best Pick"
KCTS broadcast, Oct. 2005, March 2006

---
Chief Seattle


57 min. (2000/2006)

Chief Seattle brings to life the legendary Puget Sound leader who welcomed the Americans to settle on the land that now bears his name. It recounts the known facts of Seattle's life and times, and casts a fresh light on the controversy over the famous speech attributed to him. Originally broadcast on KCTS Television, the film features interviews with Duwamish Tribe leader Cecile Hansen, historians Alexandra Harmon and David Buerge, and author Jonathan Raban.

"The film instructs us not just about Seattle but about our country and its morally troubling history."
- Howard Zinn

Journal of Academic Media Librarianship
Reviewed by Todd Hannon, Science Library, University of Oregon
"Mysteries and controversies surrounding Chief Seattle, the legendary leader of the Duwamish and Suquamish, abound. This well-balanced, beautifully crafted profile of the man who welcomed nineteenth century American settlers helps unveil some of the mysteries. Chief Seattle avoids the trap of a sanctimonious portrayal of the native leader by showcasing the objective and honest perspectives of historians and Duwamish people....
"Native culture, broken treaties and segregation are all examined within the context of Seattle's life. The video concludes with an insightful exploration of the famous speech attributed to Seattle but penned by Henry Smith. Chief Seattle suggests that the speech is largely an apologia written by Smith nearly thirty years after its original delivery by Seattle. This excellent documentary is highly recommended for high school and college libraries."

From the American Anthropologist March 2002, Vol. 104, No. 1, pp. 311-311
Reviewed by Daniel L. Boxberger, Western Washington University

"Chief Seattle is a video that many will find quite appealing. It offers a comprehensive view of an individual about whom so many know something, but not many know much about his life and times. It is appropriate for college-level courses that deal with issues of Native American imagery and the Native American as iconic figure. The historical content of this video is very localized, but because of the widespread interest in Chief Seattle's words, it will be attractive to a broader audience."

---
Alki: Birthplace of Seattle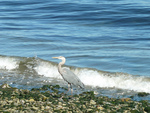 27 min. (1997)

The half-hour film presents the early history of Seattle from the perspectives of the descendants of the American settlers, and the Duwamish tribe. The video is part of the permanent exhibit at the 'Birthplace of Seattle' Log House Museum in West Seattle.

"An informative, touching account of the crossing of two cultures," - Seattle Post-Intelligencer

"It's rare to hear history recalled not just from such disparate perspectives but from members of significant blood lines... an enjoyable half-hour of local history." - Everett Herald

Broadcast on KCTS, the Seattle Channel and King County Television.

---
Earl Robinson: Ballad of an American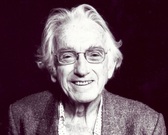 57 Min. (1994)

This portrait aired on several major public television stations in the late 1990s. It captures the life and music of the composer of "Joe Hill," "Black and White," "Ballad for Americans" and other songs that convey the hopeful, progressive spirit of his generation. Rich in archival footage, this documentary includes performances of Robinson's songs by Joan Baez, Frank Sinatra, Paul Robeson, Josh White, Three Dog Night, Peter, Paul & Mary, and of course, Earl himself. Judy Collins narrates.

"A deeply moving film about an American original." - Studs Terkel

"An inspiring documentary that vividly captures Earl Robinson: his music, his times and his playful yet socially committed spirit." – Ossie Davis

"You've caught the spirit of the man and his music – an important slice of the history of our times." - Bill Moyers


---
Space Needle at 40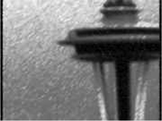 The 9-minute visual essay explores the relationship between architecture and regional identity. Though archival footage and music composed by Mark O'Connor, Bright Sheng, and Mike Marshall, students are invited to view the buildings in their surroundings in a fresh light. With archival images from her first 40 years, the film presents the Space Needle as the 'Grand Lady' in Seattle's skyline whose enduring presence links us to 40 years of living history.

"A shimmering and suggestive portrait of Seattle's iconic landmark, as it ages from the ebullient innocence of the Kennedy years to the aftershocks of 9/11.

"'Space Needle" eloquently demonstrates how the meaning of a public monument is fluid, changing continuously with the times, as temporary and fickle as the myriad reflections--in water, glass, and steel-- that are the essential signature of this memorable film.' - Jonathan Raban, author

"'Space Needle at 40' is an astonishing piece of cinematic wizardry by one of our best documentary film makers, B. J. Bullert. It is beautiful.' - Howard Zinn, historian
---
Circle of Plenty

28 min. (1997)

Co-produced with filmmaker John de Graaf, this half-hour video features John Jeavons of Ecology Action. It examines bio-intensive agriculture in Mexico, the promise of organic farming and low-tech solutions of the problems of poor nutrition. Local KCTS broadcast: July 22, 1987. PBS broadcasts, December 11, 1987; June 1988. Awards: CINE Golden Eagle; Silver Plaque, Chicago International Film and Video Festival, 1987; Honorable Mention, National Educational Film Festival, 1988; Certificate of Merit, Religious Broadcasting Commission, 1988. Distributed by Bullfrog Films. Co-produced with John de Graaf.

"A practical plan to help alleviate world hunger." - The Christian Science Monitor

God and Money

58 min. (1986)

In 1986, the US Catholic Bishops released a pastoral letter on the American economic system. This film tracks the debates about the letter in Boston, San Antonio and Seattle. Directed by John de Graaf and co-produced by BJ Bullert, the film was funded by the Corporation for Public Broadcasting. PBS broadcasts: Nov. 9, 1986 and June 1987. Awards: First Place, National Educational Film Festival 1986, First Place, Catholic Audio Visual Educators.

"First rate..... I urge you to catch this splendid program." - New York Daily News